Easy Vegan Nacho Cheese Sauce is made with soaked, raw cashews, blended with water, nutritional yeast and spices; and warmed on the stove until it reaches nacho cheese perfection! Optional but good: Add Sriracha to taste or keep it mild for kids with sensitive palates. Serve nacho cheese sauce with chips, or even drizzle on steamed broccoli or baked potatoes!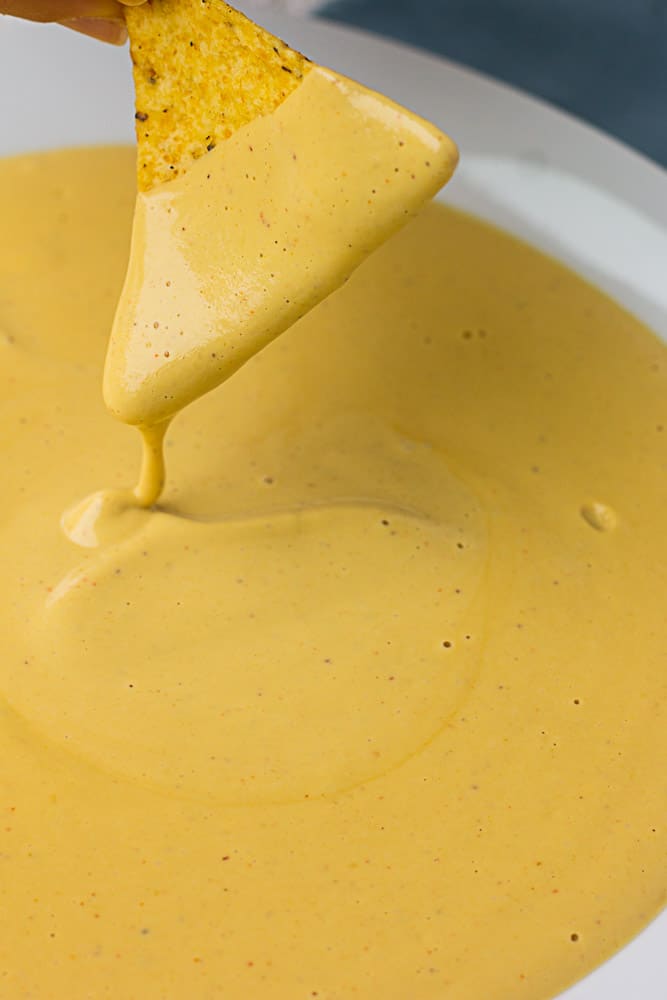 Last week, we ate at the Veggie Grill near us. Oh my goodness, I could eat there every day! Unfortunately (or fortunately, for the budget!), it's a good 25 minutes away, so we really don't get there often enough. We do live near Portland, THE Mecca for vegan food, but it's far enough that with 3 kids and traffic, we rarely make it to the city for good vegan eats.
Anyhow, we got the nacho appetizer to share, and that's when I started thinking about the fact that I really needed to up my nacho game. I was anxious to come home and try to re-create the nacho cheese sauce they had. It was SO good. And mild enough that I knew my kids would totally go for it….